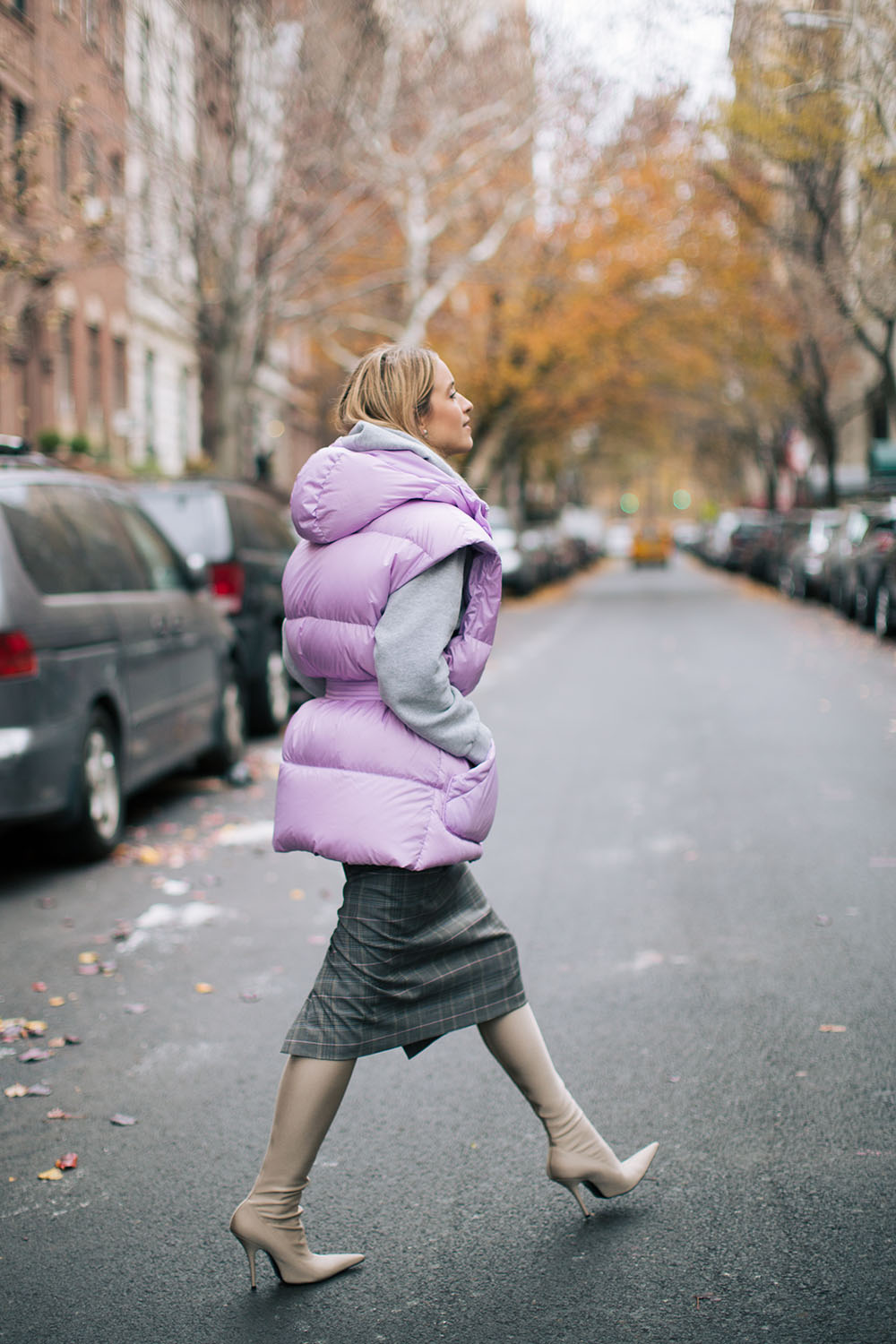 I love Balenciaga A LOT lately, but going all out in one brand is not my thing, so I tried to recreate my favorite Fall look… One of the best things Balenciage EVER did – in my opinion – is bringing these sock boots to the market. Not anything new, they've been around, but these have just the right amount of edge to be up my street! I've been wearing them a lot, and they are in fact quite comfortable. You don't believe me? Of course, they're "high", and in more than one way (you really don't have to wear tights when you wear these) but when a shoe has a certain level of quality, they usually come with a great deal comfort. Though, I'm not wearing them when I know I'm going to have to walk a lot. It's for the slower days, taxi in, taxi out, meeting here, meeting there. ANYWAY, I recreated this Balanciaga-inspired look with a few of my favorite new winter pieces. Want to know which ones? Read more…
Starting with this purple vest from Ienki Ienki. I couldn't find the exact same one online, but I listed some great options on the bottom of this post. Then a super cute Goop skirt, in the perfect fabric – thin, soft, and slightly stretchy – which has the exact kind of plaid I was looking for. The hoodie I wear A LOT, usually when I travel, but in this look it brings the perfect "casual" vibe! What do you think?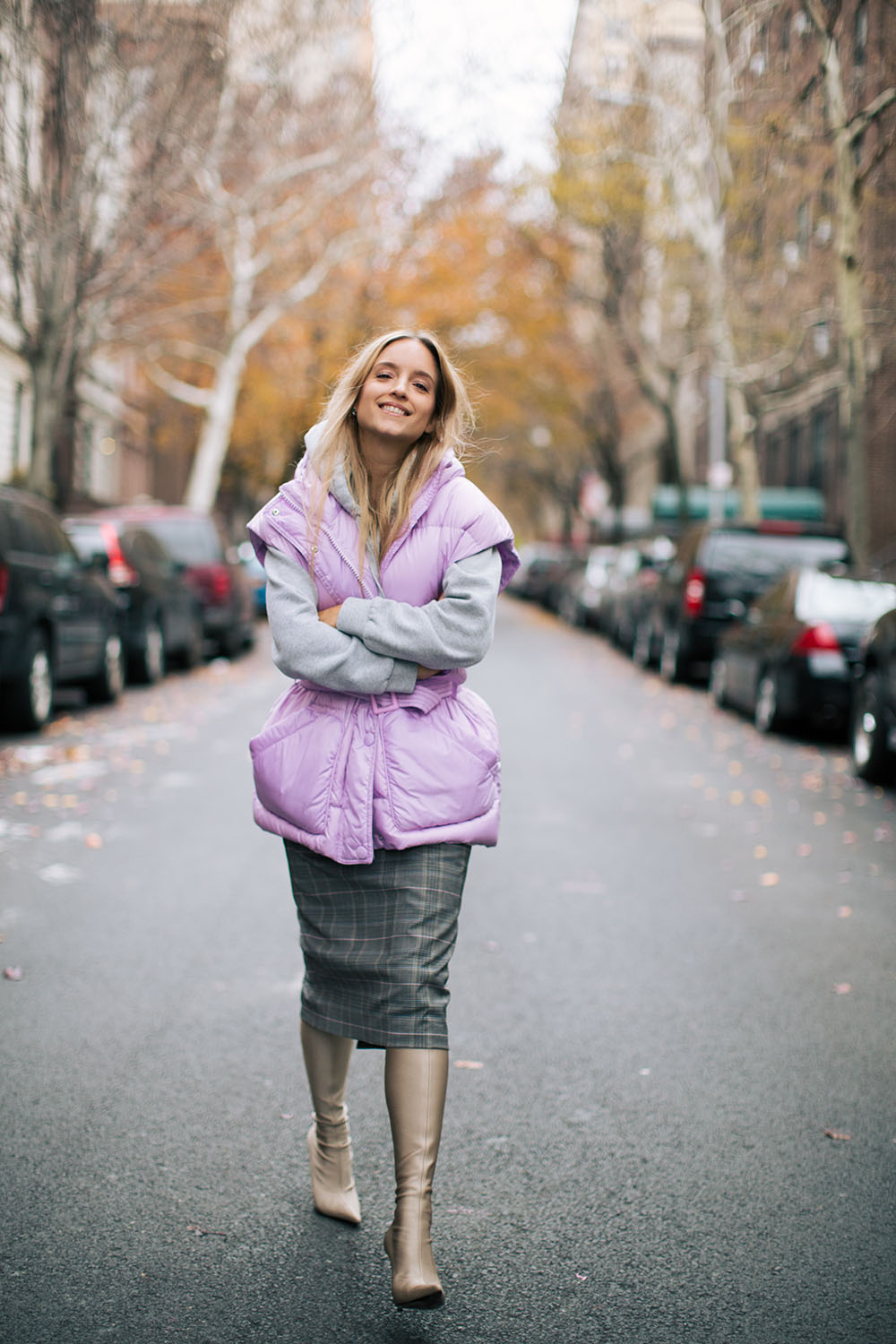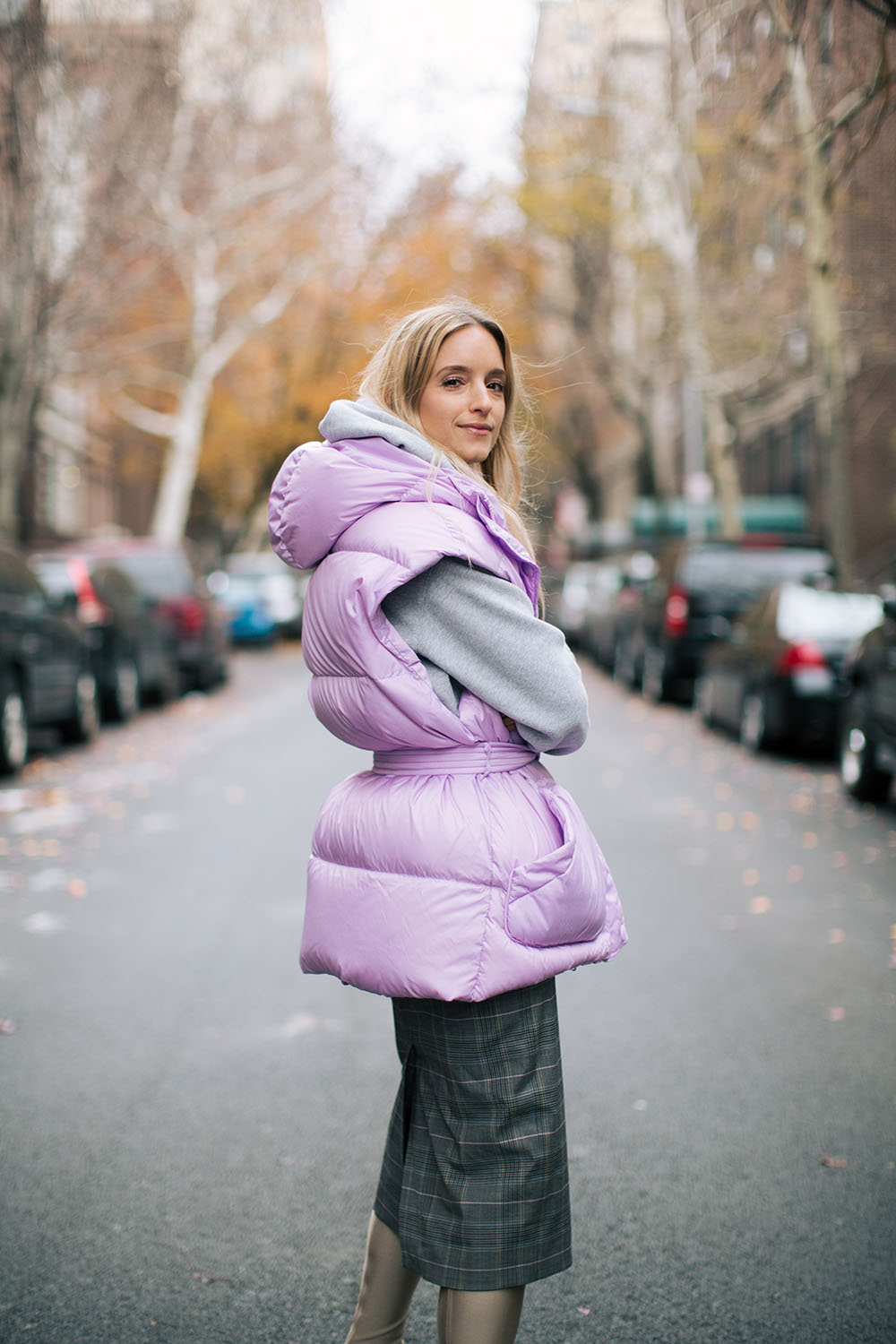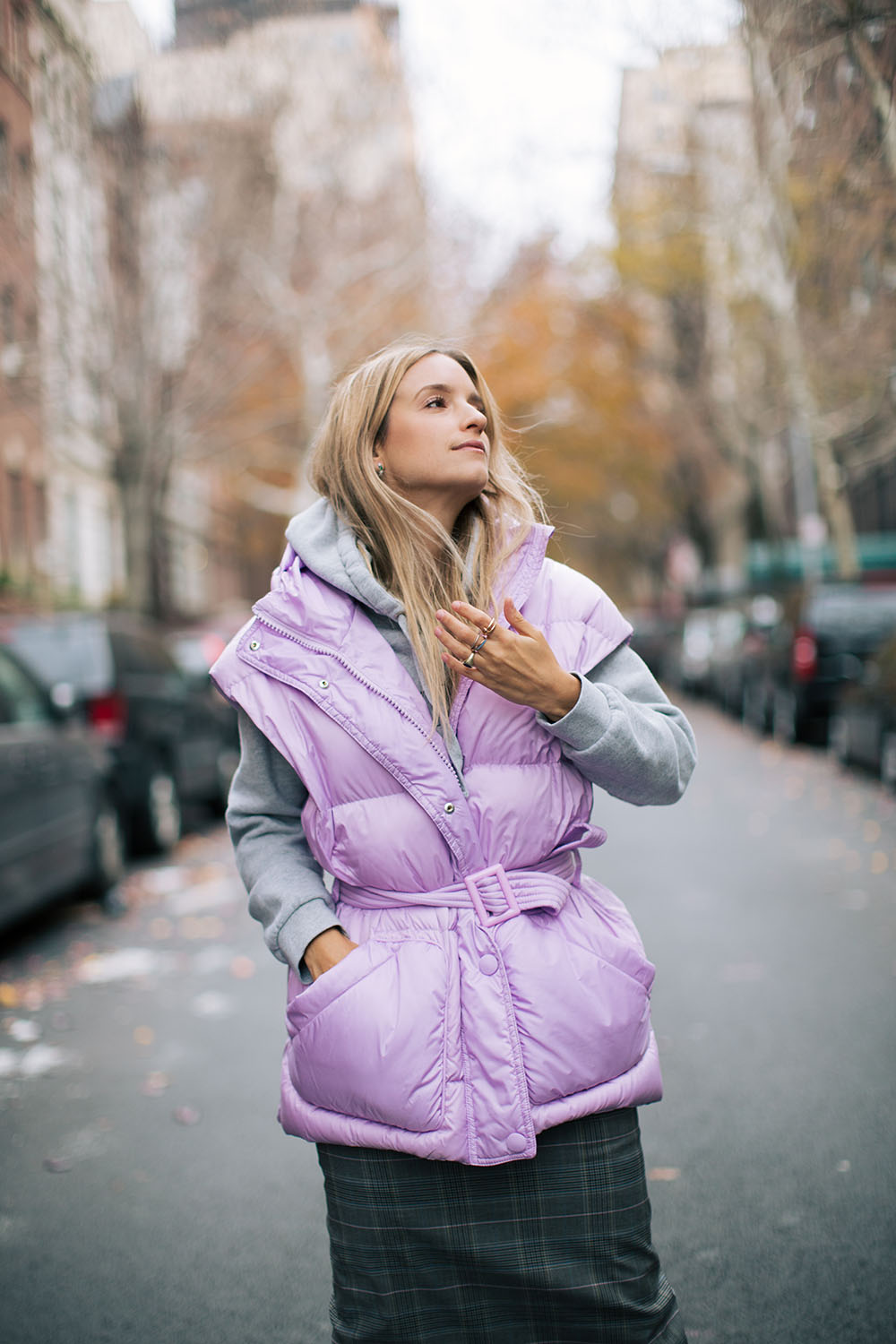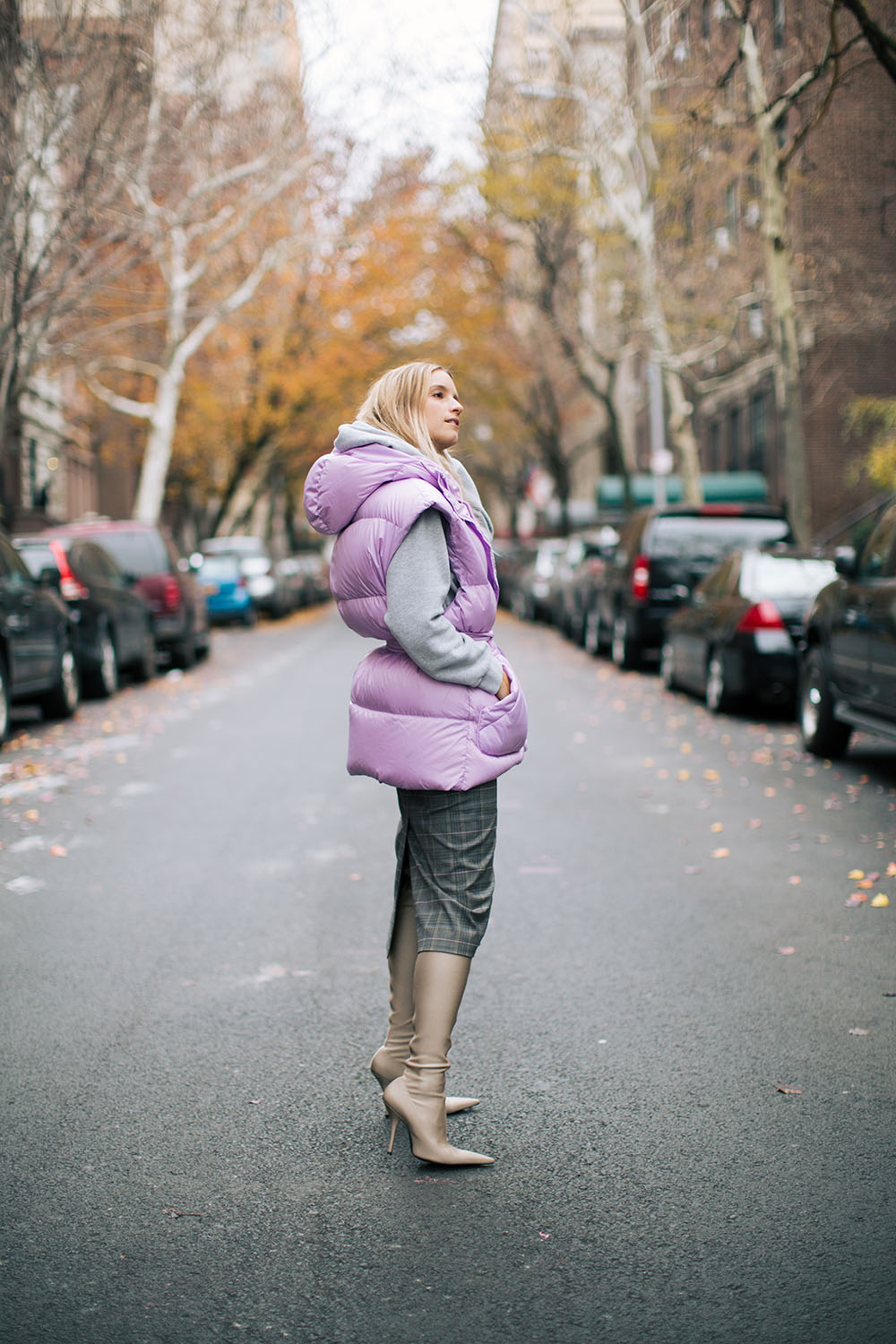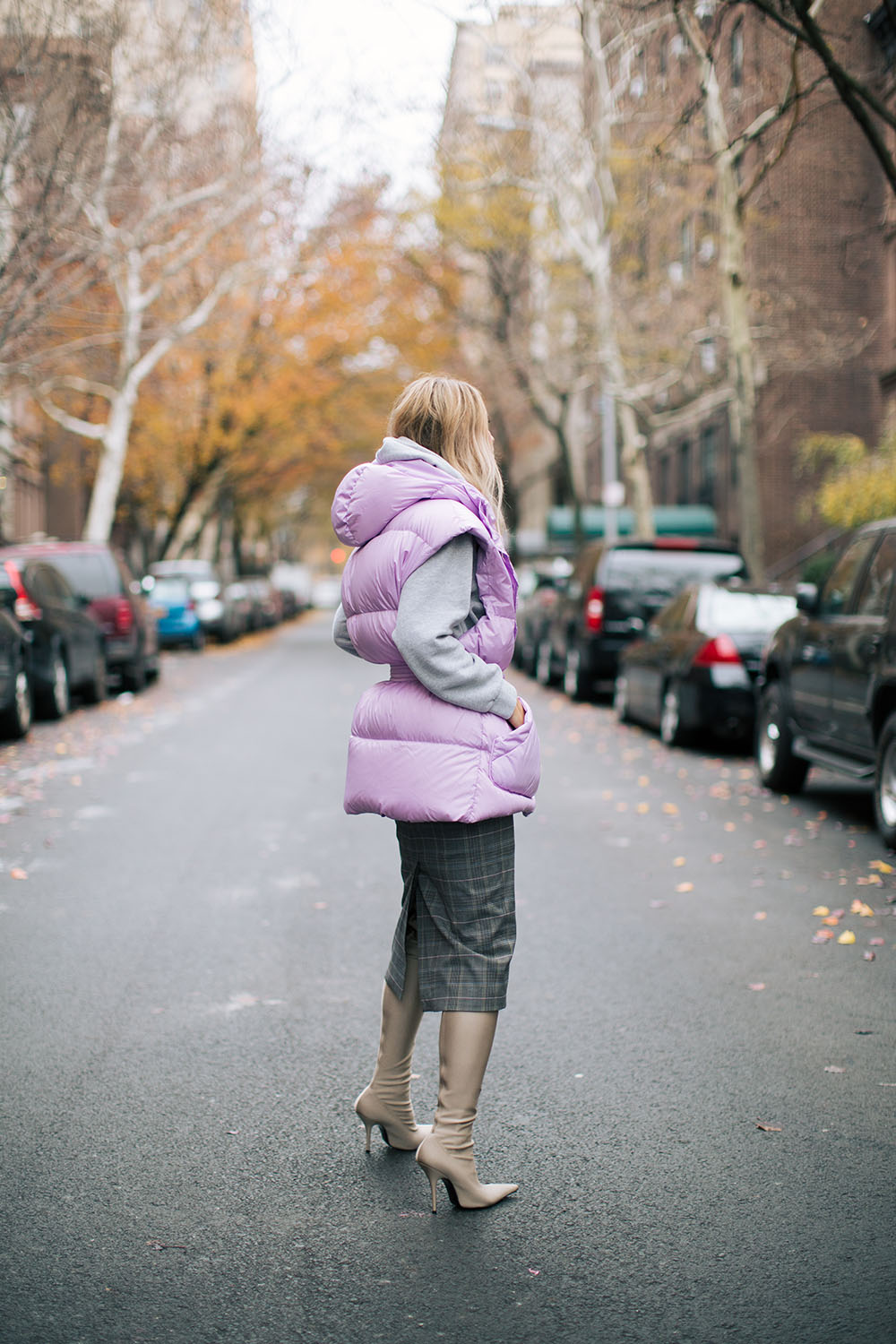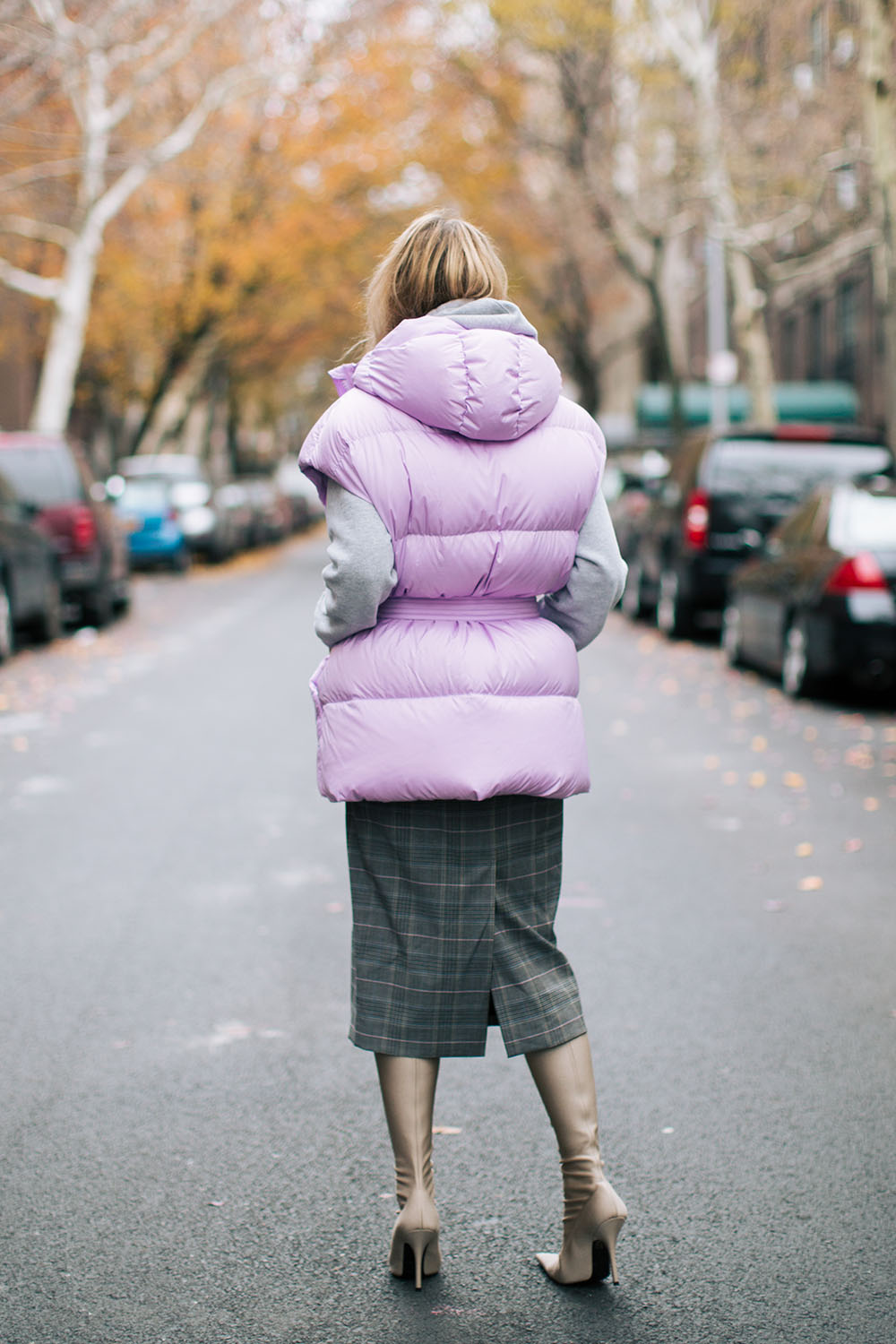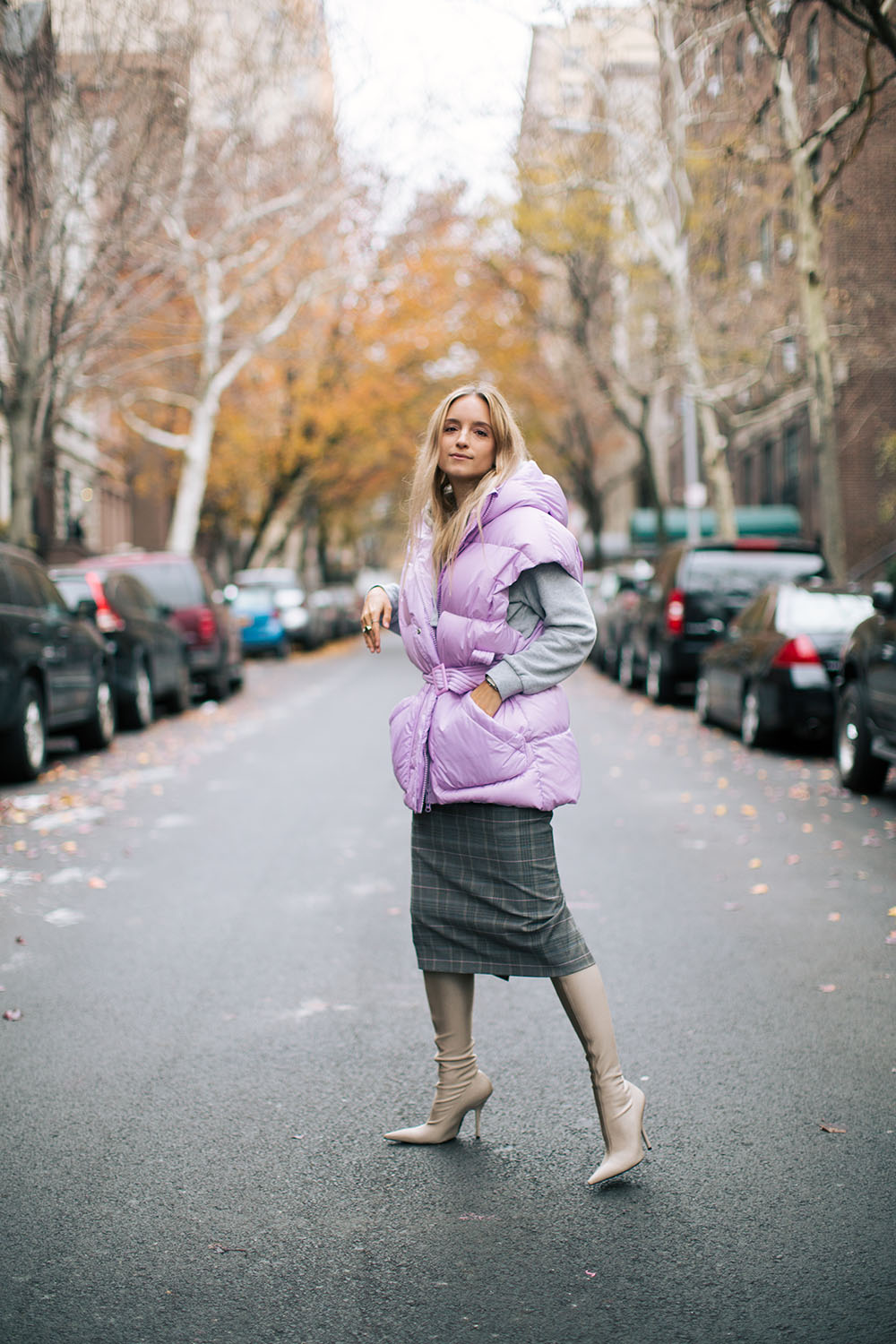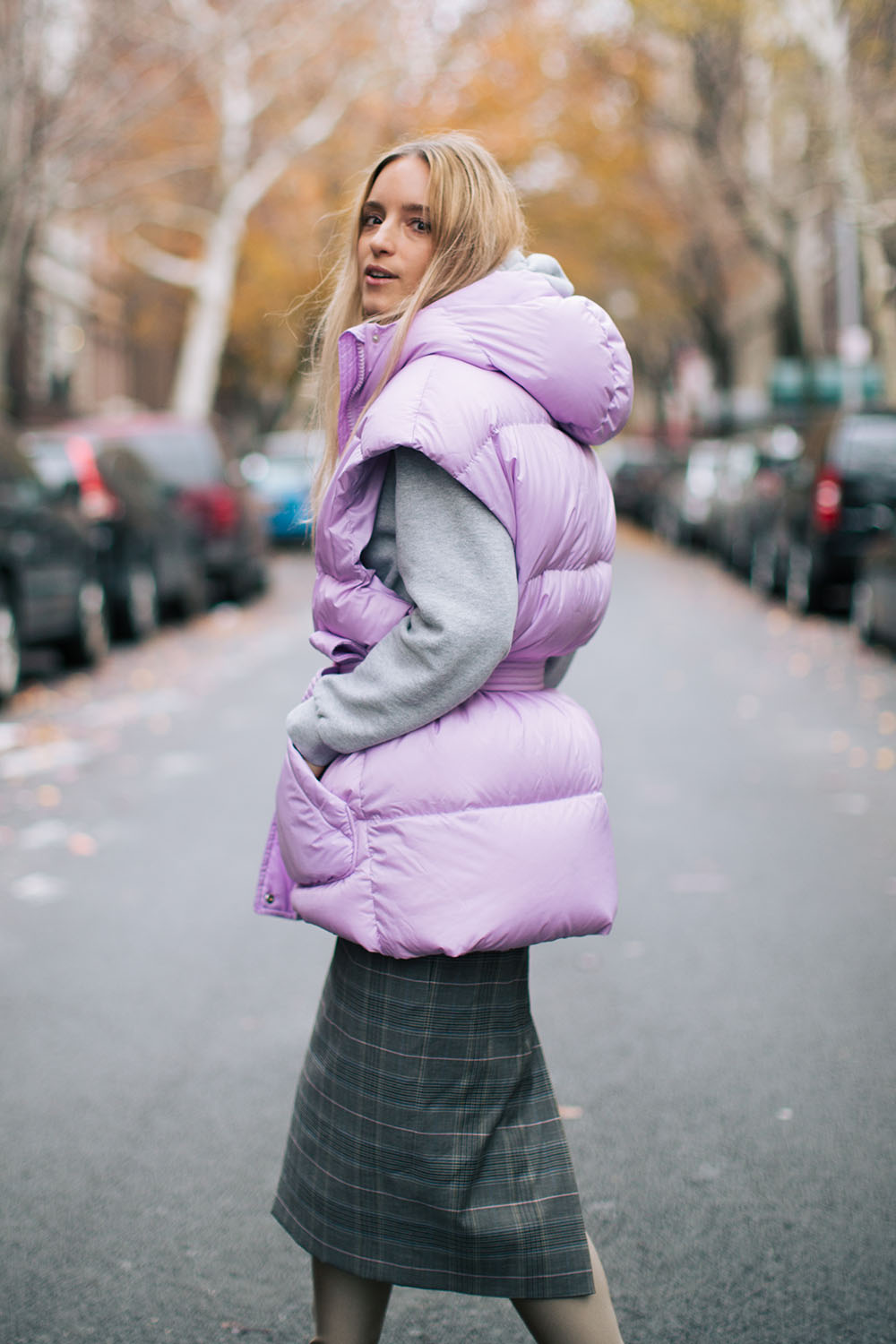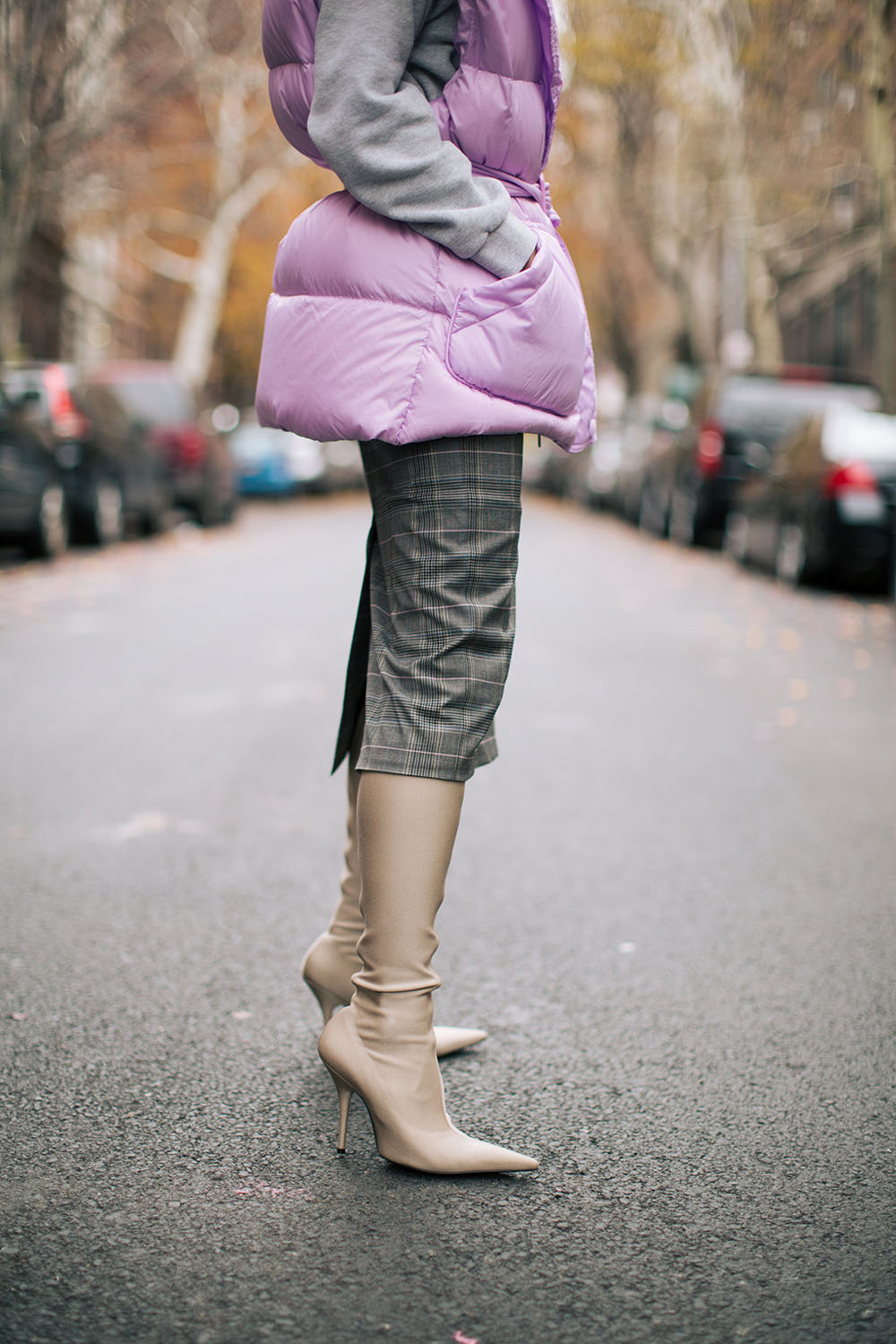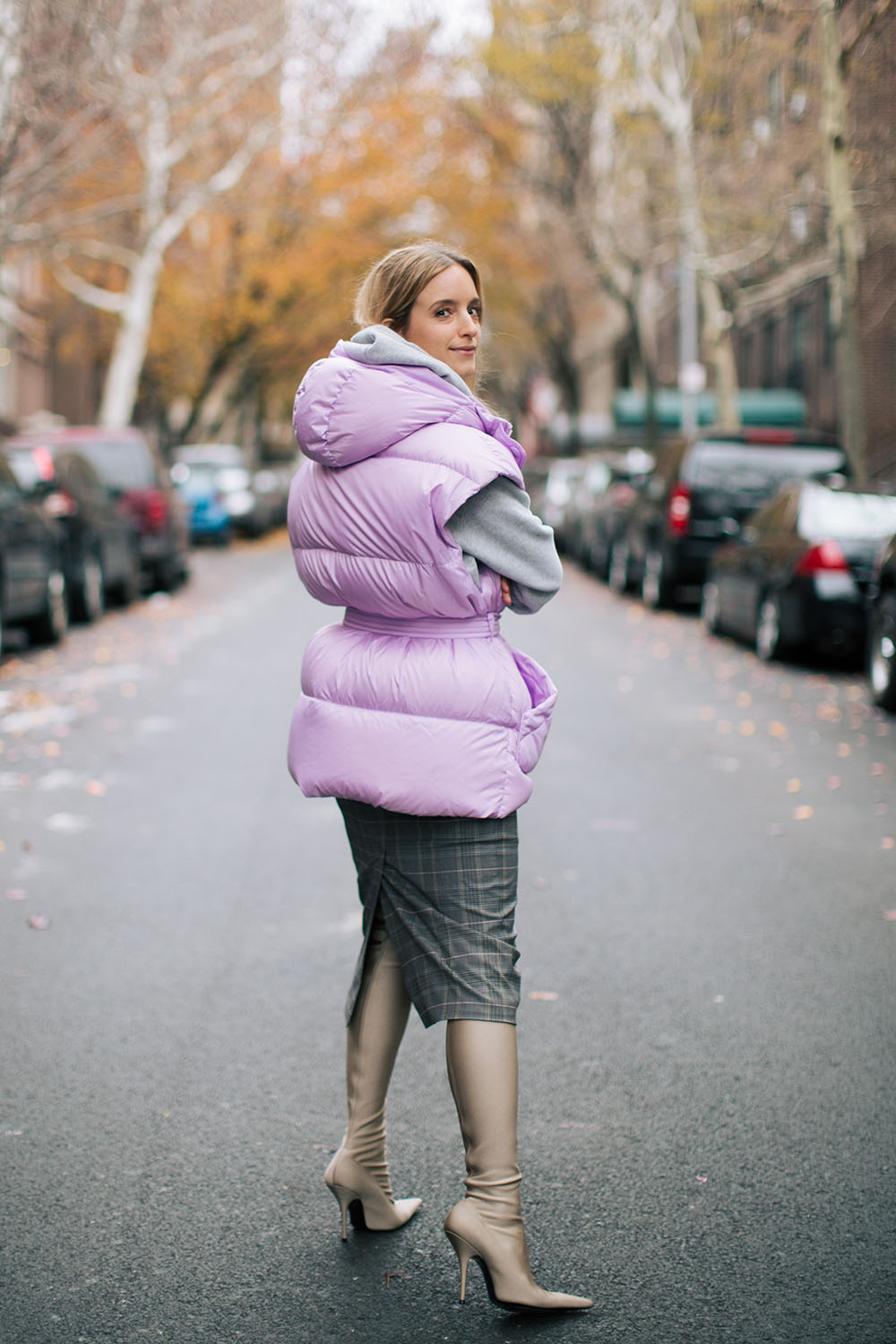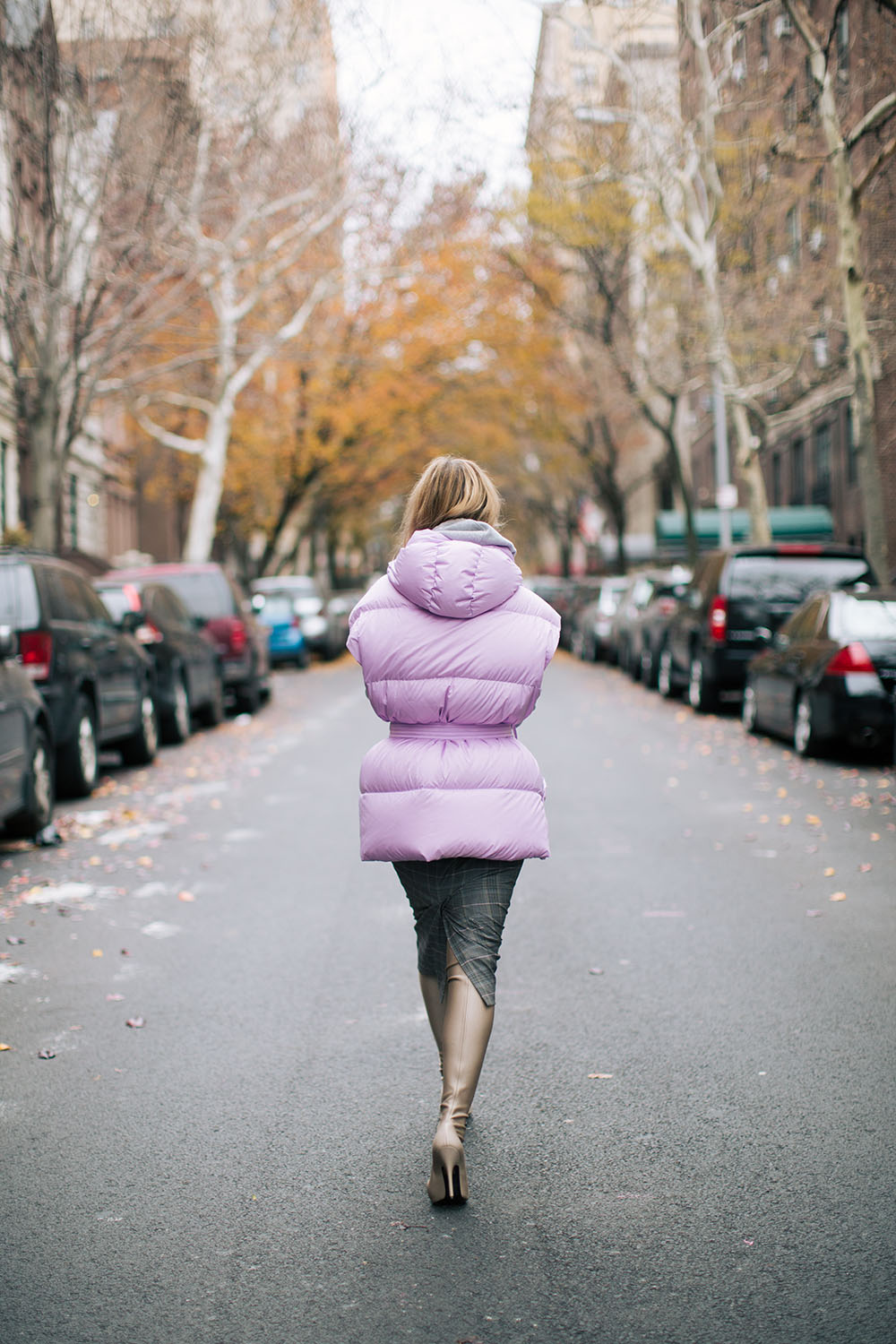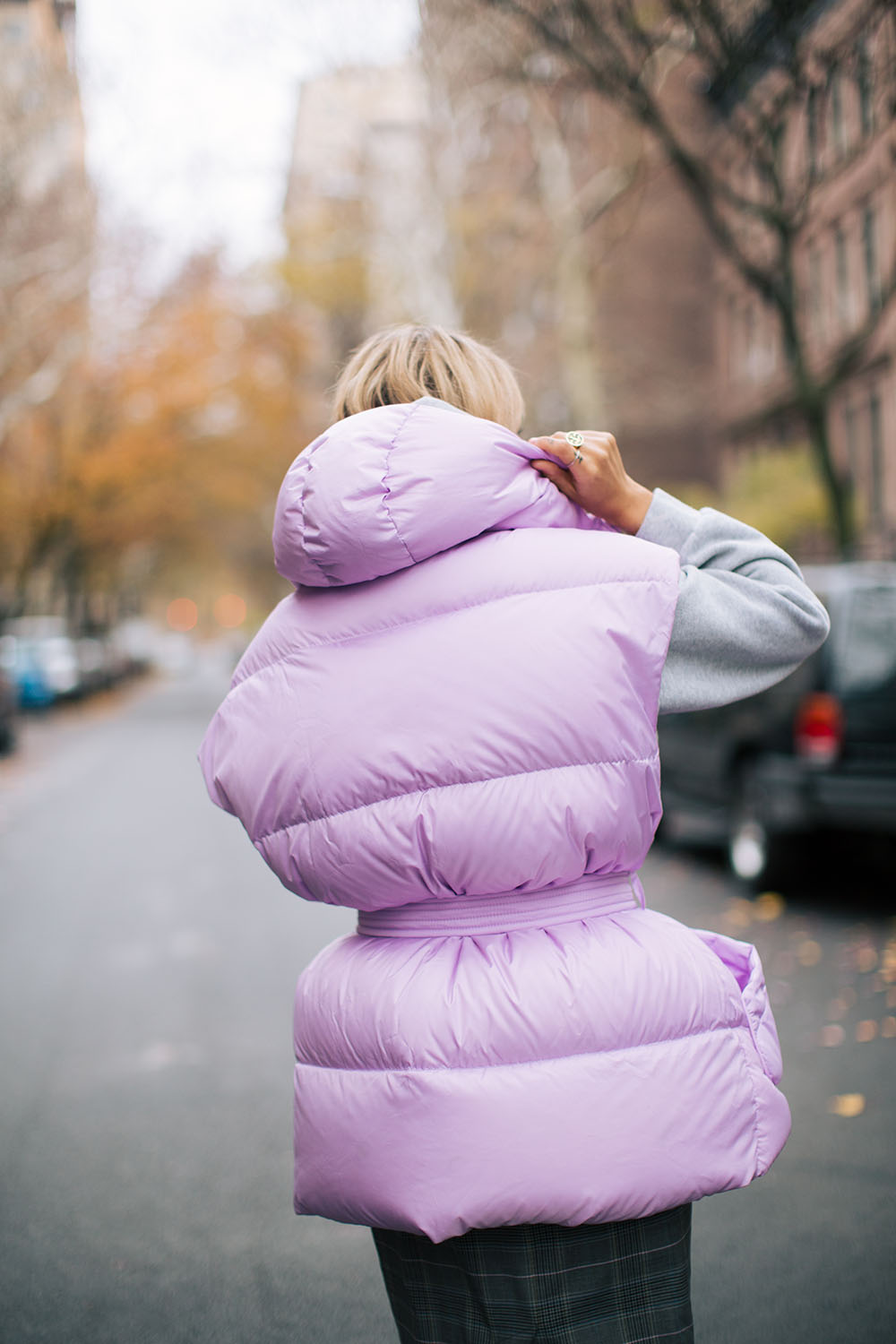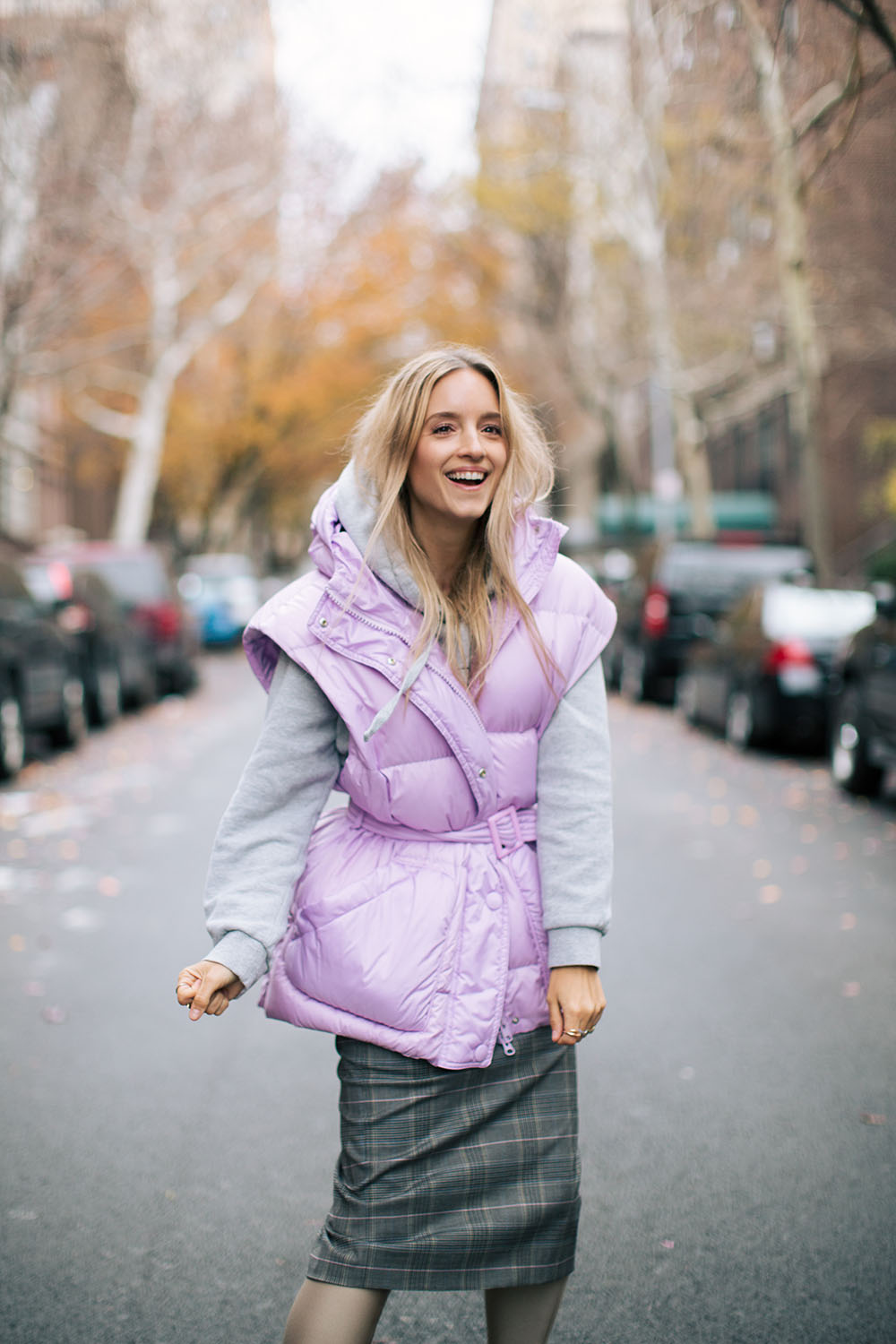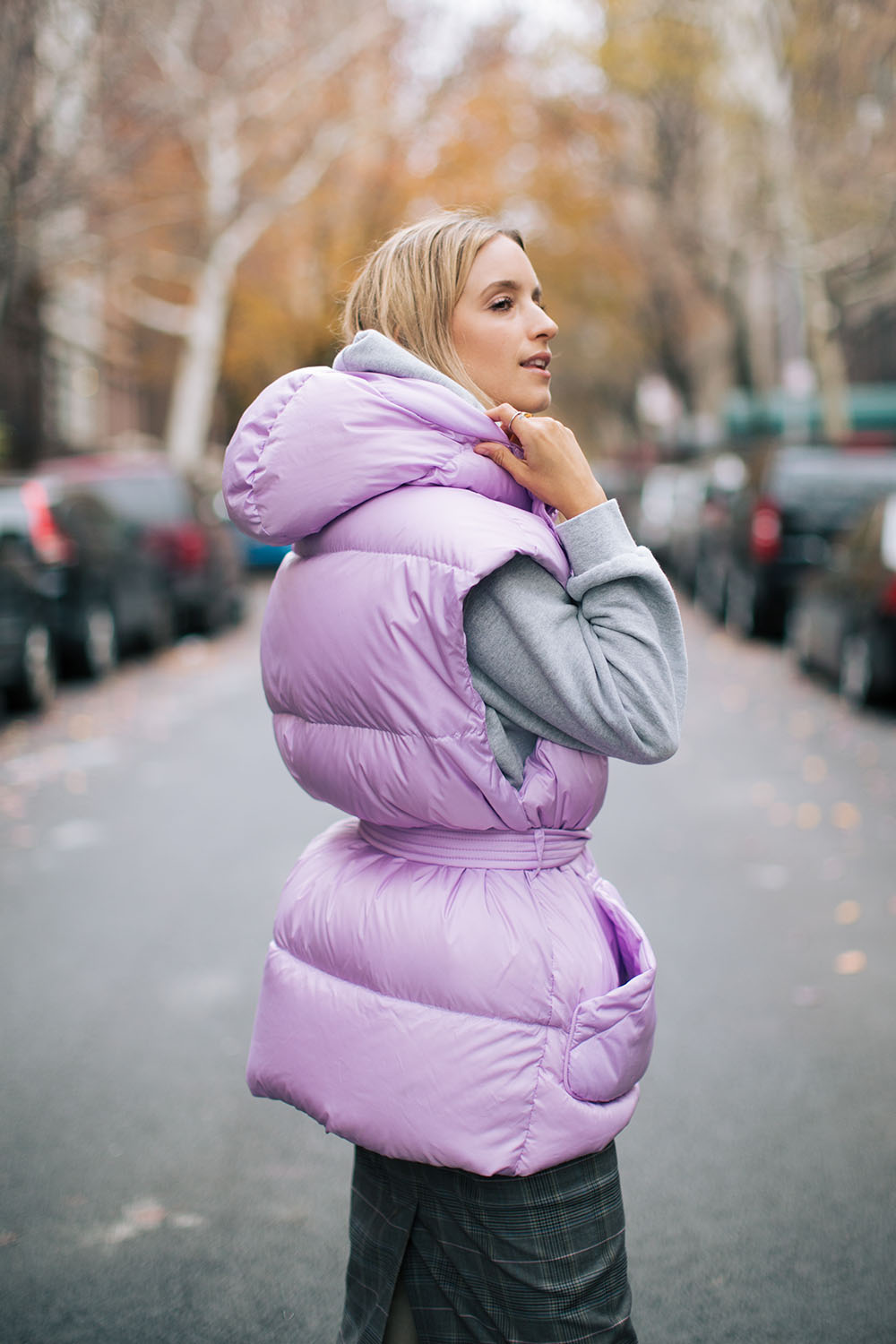 Ienki Ienki puffer vest | ERDEM x H&M hoodie | Goop skirt | Balenciaga boots.
Turn on your JavaScript to view content
Photography by Sabrina Meijer
The post PURPLE LOVE WITH IENKI IENKI appeared first on THEFASHIONGUITAR.